Trim Winder Machine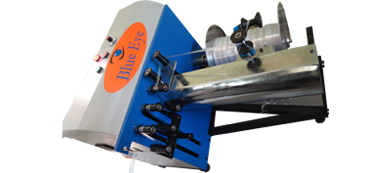 Contact Person:-
Mr. Nishit Patel (Mo.) +91 97239 33357
E-mail :-
info@blueeyemachines.com
Video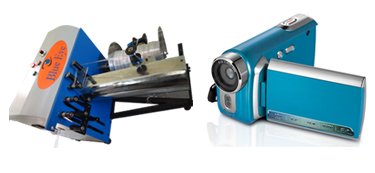 Welcome To Blue Eye Technology
Trim disposal for converters has always been a problem. Nobody wants to trim material but there are occasions when it is not possible to process products without a trim we must all come to terms with the fact that if we want to have the best out of our converting machines we need to have good quality Trim winding system. Blue Eye Technology is leading manufacturer of Trim Winding Machines. We have stae of art well equipped manufacturing unit for quality production. Trim Winding Machine's usages betterment.
Description
BLUE EYE Trim Winders incorporate many features for high reliability of Trim Winding. It's an valuable concept to add the value by rewinding and processing the trim produced By converting machines, like slitting, Extrusion, pouch making and many more...
Standard Features
Fully mechanical controlled traversing.
Pineapple winding profile.
Cantilevered winding shaft.
Dancer with ultrasonic sensor.
Noiseless device.
Variable traversing rate.
Low power consumption.
Effective trim storage.
Keep your floor clean.
Quality engineered and manufactured.
Optional
Pull roll for constant pull during roll change .
Winding to minimize waste.
Winding of 2 trims on one winder.
Trim break detector.
Typical Specification

Typical Materials

Trim Width
5 to 60 mm
Film- OPP, PET, PE, PVC
Web Thickness
10µm to 1 mm
Medical
Package Diameter
350 mm
Foam Tapes
Package Width
350 mm
Non-woven
Core Diameter
100 mm
Packaging Films
Maximum Speed
500 m/min
Laminates

Home | Profile | Trim Winder Machine | Video | Inquiry | Contact Us